Beaver Dam Area Orchestra Scholarship Program
Beaver Dam Area Orchestra
Scholarship Program
By The Numbers
Scholarships Have Been Given
About Our Music Scholarships
The Beaver Dam Area Orchestra is excited to offer music scholarships to students in our community who have participated in the orchestra prior to graduating highschool. This provides a wonderful way of helping those kids continue their musical journey by offering financial aid, which can include tuition covers books, room and board at an accredited university.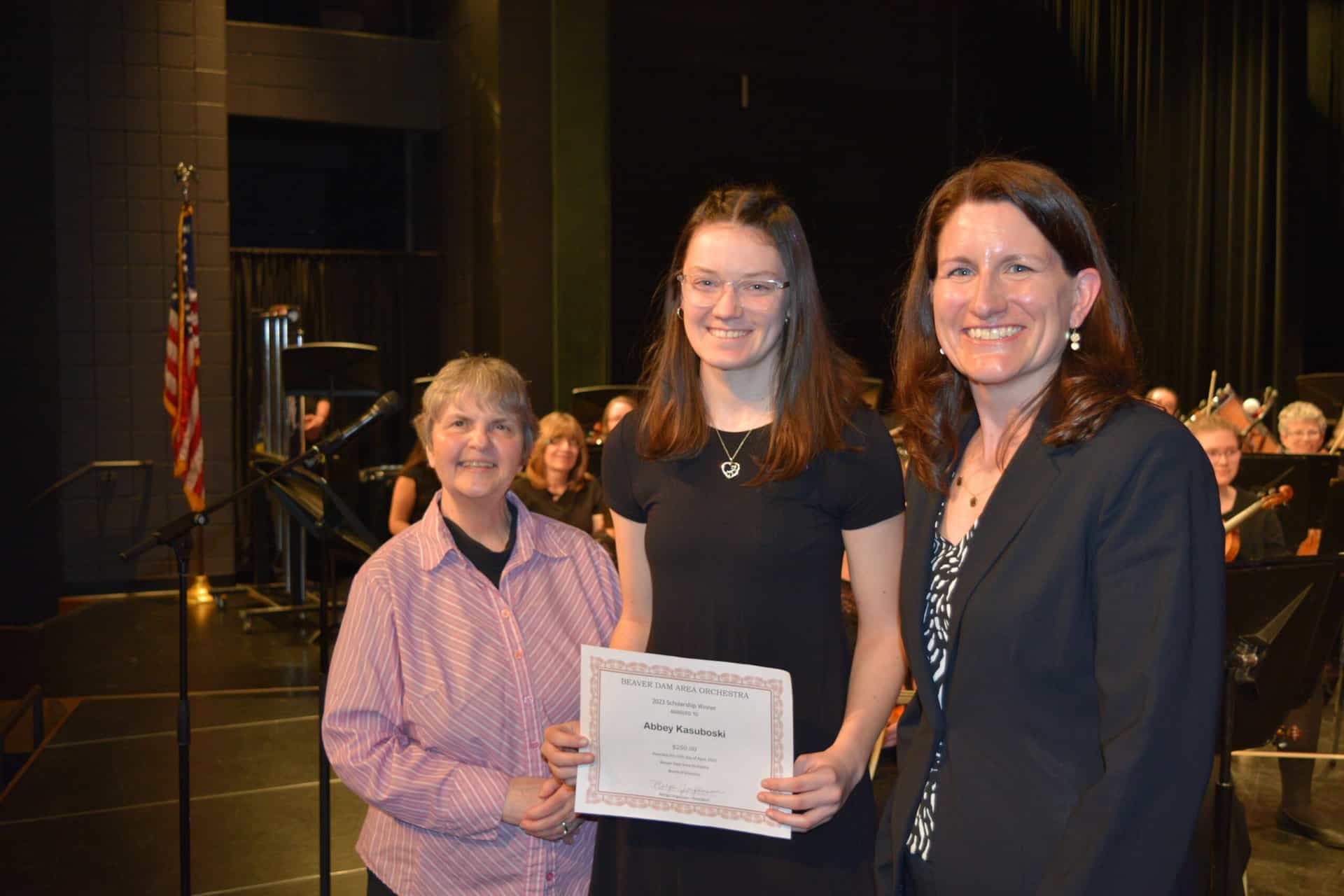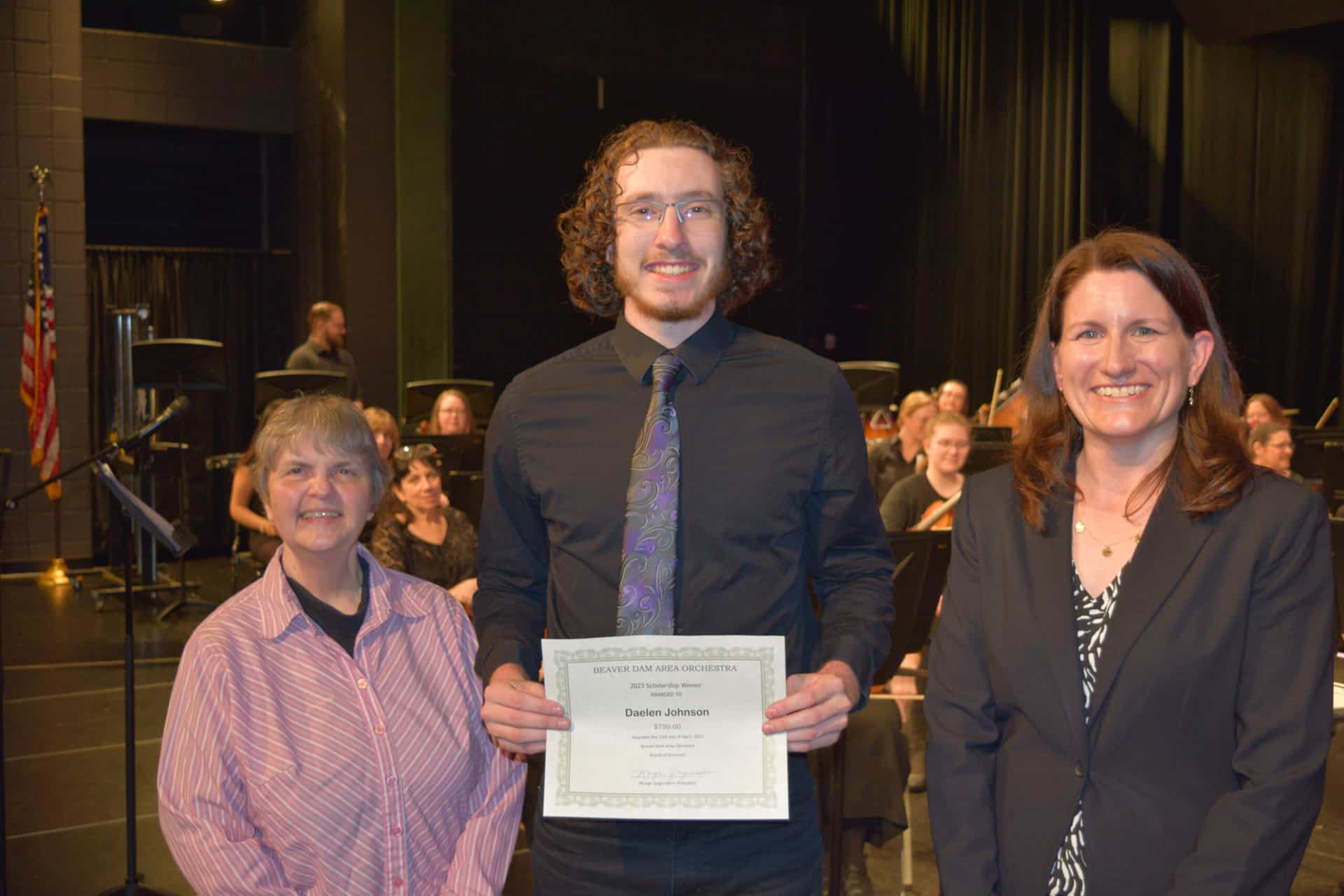 Previous Music Scholarships Recipients
2023: Emily Gutknecht – Viola, Daelen Johnson – Cello, Abbey Kasuboski – Viola
2022: Alaynah Ann Smith – Clarinet and Bass Clarinet
2021: Aubryn DeJager – Violin, Lillian Zahn – Cello
2020: Ayla Loomans – Oboe and English Horn, Levi Schepp – Violin, Sydney Wolfgram – Horn
2019: Ryan Almeida – Viola, Hannah Braaksma – Violin, Kendra Gillett – Violin
2018: Olivia Garris – Viola, Adam Nussbaum – Double Bass, Aaron Pritchard – Percussion
You must be a High School Senior who has played in at least one BDAO concert.

The amount of the scholarship depends on the number of years a student has played in the orchestra: $250 for the first year, $500 for the second year, $750 for the third year, $1000 for the fourth year. A maximum of $2,500 can be awarded to one student.

The student must be attending an accredited post-secondary school and must be in good academic standing.

A minimum 3.0 grade point average is encouraged, however candidates with less than a 3.0 will be considered as well.

Scholarship recipients must provide proof of enrollment.

Scholarship awards must be used within the next academic year, unless a scholarship deferment arrangement is made with the Beaver Dam Area Orchestra board.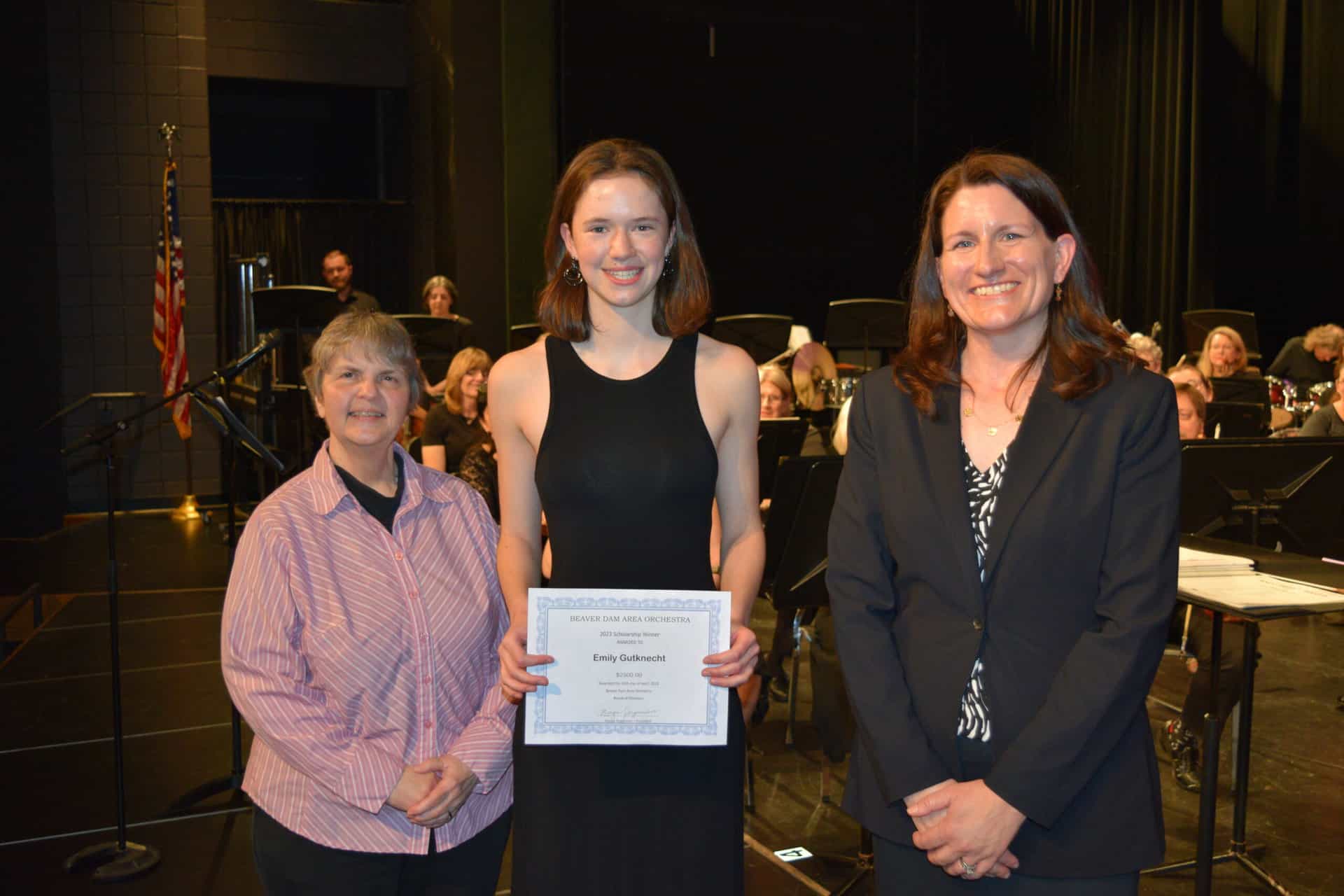 Scholarship Deadline is March 1, 2024