WELCOME TO THE
BEAVER DAM AREA ORCHESTRA
About
Beaver Dam
Area Orchestra
The Beaver Dam Area Orchestra is a group of dedicated volunteers who love to play music and share it with their community. The orchestra offers high-quality performances that are free for all to attend, made possible by the generous donations of the community. Support from the Beaver Dam community allows the orchestra to flourish and deliver incredible musical performances.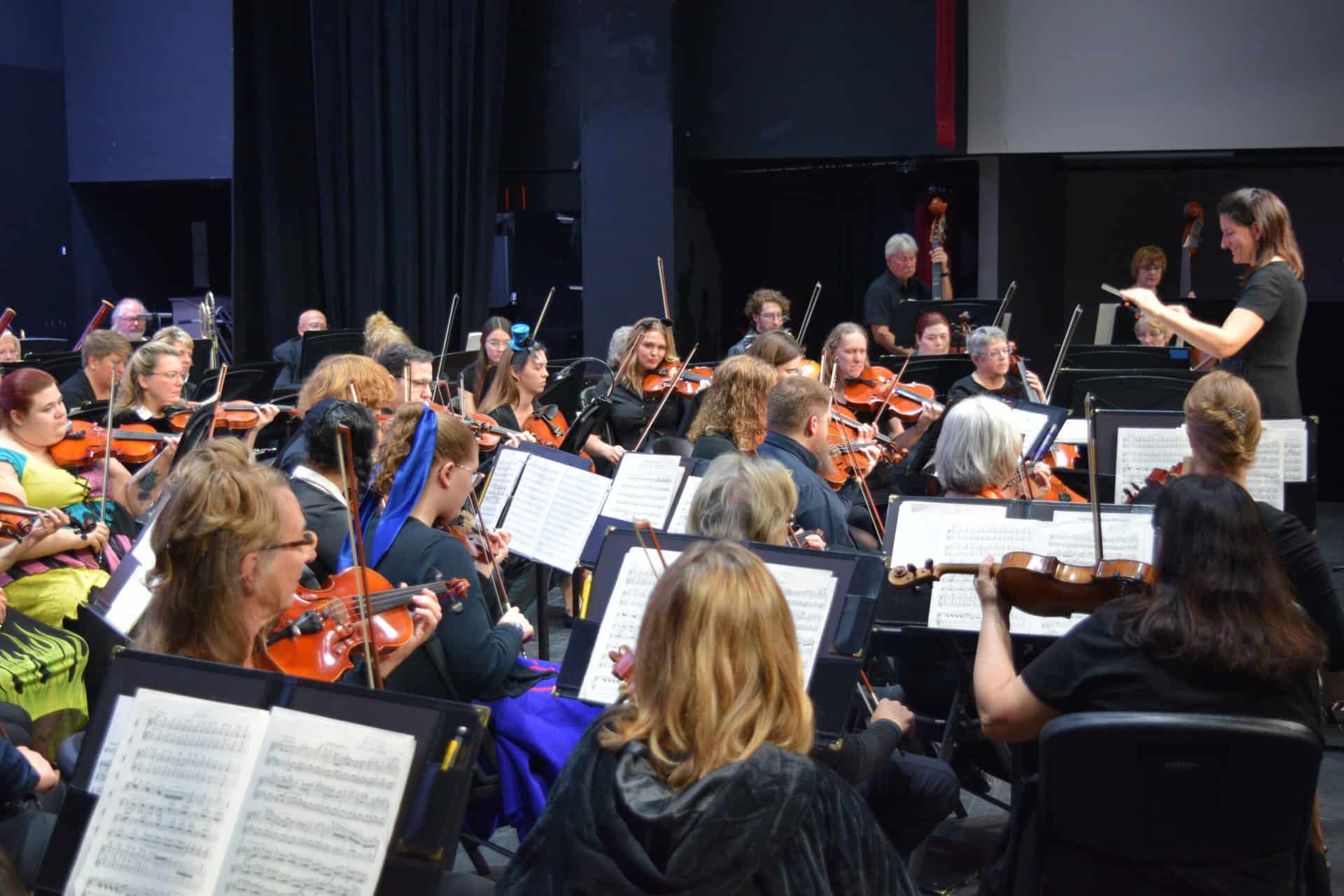 5:00pm 
This is a shorter holiday concert with no intermission, and includes a carefully-selected portion of the full evening concert. This concert is intended to allow attendance by families with young children who may not appreciate the length of the longer concert and/or who may not be able to stay awake for the entire evening concert.
7:00pm 
Join us for an evening full of Christmas/Holiday themed music. Like our other full programs, the concert is around 90 minutes, with a brief intermission.
Free Concert Sponsored By: The Tom and Judy Heffron Family Fund, part of the Beaver Dam Area Community Foundation.
7:00 pm
Our spring concert is the final concert of our season featuring a mix of styles and genres. The concert is about 90 minutes with intermission.
Free Concert Sponsored By: A.M. Kiwanis and The Donald & Eunice Noltner Memorial Fund.
Orchestra Scholarship Program
Congratulations to the 2022 BDAO Scholarship Winner
Alaynah Ann Smith – Clarinet and Bass Clarinet
The Beaver Dam Area Orchestra is proud to announce their scholarship program! This annual scholarship is open to senior musicians who have played in the Beaver Dam Area Orchestra prior to high school graduation.This one-of-a-kind opportunity helps students with the costs of tuition, books and room/board that they need for college! Learn more about previous scholarship winners and how to apply!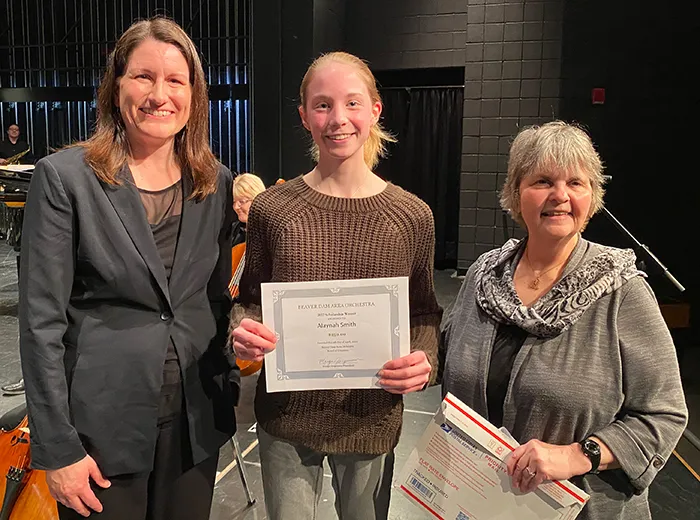 From Left: Erin Ebersole, Alaynah Ann Smith, Marge Jorgensen
Become A Friend Of The Orchestra